So last night we did a lil acoustic session at Indie 103 with Chuck P. of Dead Air. He was a real classy guy and we had a great time.
Photos to follow.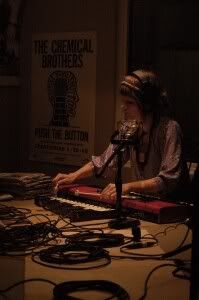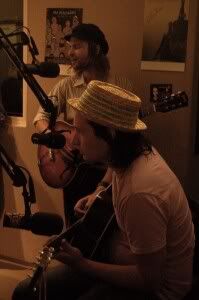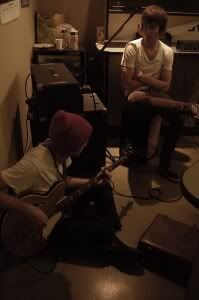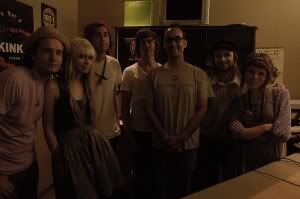 Then we went and ate Indian food. Quite possibly the best we've (I've) ever had. Joel was mad because his meal was like $20.
Here we are after dinner thinking we are really cool. Well, just Brandon is really.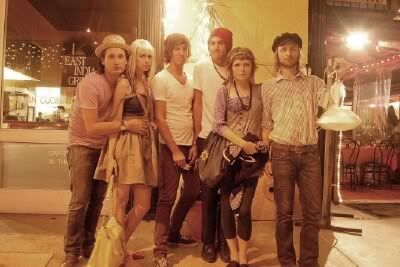 Love. Us.